Canada acquires US, Russian helicopters for Afghan war
Fri Aug 8, 1:45 AM ET
OTTAWA (AFP) - Canada has announced the acquisition of a dozen helicopters and drones for use by its troops in Afghanistan, who until now have had to use dangerous roads to get around, increasing casualties.
"For years, our Canadian forces have been in the unfortunate position of not having an option other than hitching rides with allies in order to move personnel in countries like Afghanistan. Those days are over," said Defense Minister Peter MacKay on Thursday.
The military purchased six used Chinook D model helicopters from the US government for 292 million dollars and leased six Russian-built MI-8 helicopters at a cost of 36 million dollars annually -- its predecessor was operated extensively during the Soviet invasion of Afghanistan, mainly for bombing Mujahideen fighters.
The Canadian military also bought several small Scan Eagle Unmanned Aerial Vehicles (UAVs) for use over the next nine months, and leased a Heron UAV tactical system for use thereafter -- at a total cost of 109 million dollars.
"The addition of these resources will provide greater safety and security to our troops in Afghanistan, with UAVs acting as the eyes in the skies for commanders," said General Walt Natynczyk, chief of the defence staff.
"The helicopters will allow commanders the flexibility to reduce ground-based re-supply convoys and more easily reach remote locations in challenging environments where they could be at risk of ambushes, land mines and improvised explosive devices," he said.
AFP
I nekolku drugi grupi i drzavi koj imaat rentano od ovija cuda...
ISI Group's (founded in the early 90s by a former US SOF Officer) ECOMOG Mi-8 contracted by the State Department during the Monrovia evacuation: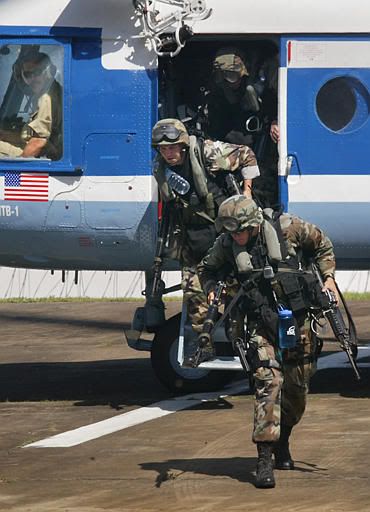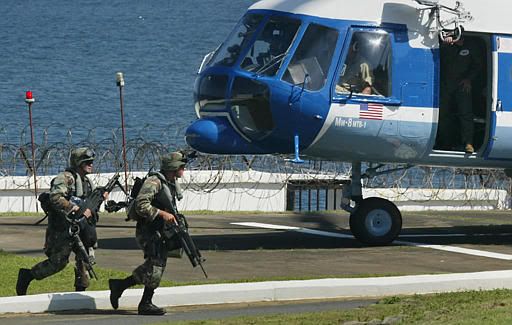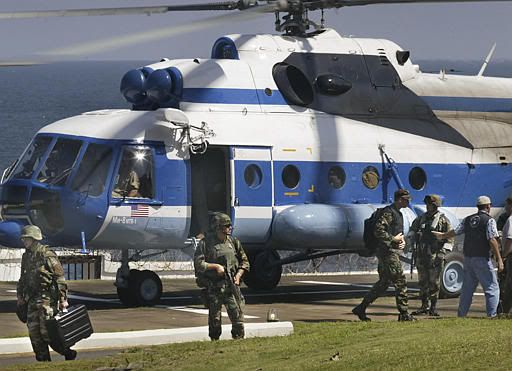 Or the CIA's Mi-8 in Afghanistan:
Or the Mi-26 contracted to retrieve this CH-47 in A'stan: